USA (Bemidji State University) Meet Alpha Zeta Chi, the Nation's Best New Student Communication Chapter
Bemidji State's Alpha Zeta Chi, a student-led chapter of the National Communication Association's Lambda Pi Eta (LPH) honor society, was named Rookie Chapter of the Year at the association's national conference in New Orleans Nov. 19.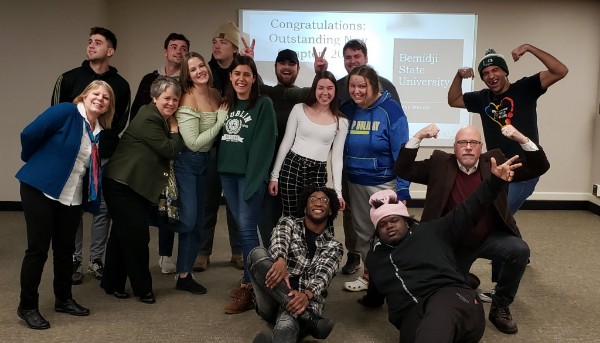 According to the National Communication Association, the Rookie Chapter of the Year award recognizes a recently-chartered university chapter that exemplifies LPH's six goals:
Recognize, foster and reward outstanding scholastic achievement in communication studies
Stimulate interest in the field of communication
Promote and encourage professional development among communication majors
Provide an opportunity to discuss and exchange ideas in the field of communication
Establish and maintain closer relationships between faculty and students
Explore options for graduate education in communication studies
"New chapters not only strive to reach the goals of Lambda Pi Eta but must also find their place on campus and develop procedures and traditions that the chapter will adhere to in the future," LPH Membership Associate Jennifer Fletcher said about the honor.
LPH is the NCA's official honor society at four-year colleges and universities. There are more than 500 active LPH chapters at four-year colleges and universities nationwide.
"The Rookie Chapter of the Year award is given to an honorary group within the first three years of its existence," Dr. John Perlich, associate professor of communication studies and Alpha Zeta Chi advisor, said. "Our chapter has only been around for about eight months, so it's incredible that we were recognized so soon."
It's rare for a new LPH chapter to receive the Rookie Chapter of the Year award so quickly, but Perlich credits the level of commitment, dedication and action Alpha Zeta Chi students demonstrated while building the chapter, including hosting several impactful events for BSU students.
"Last year we hosted a nationally-renowned guest speaker, a speaking contest, multiple advising events and several get-togethers for BSU students who are interested in communication," Perlich said.
Alpha Zeta Chi was awarded a commemorative plaque and $200 prize at the conference.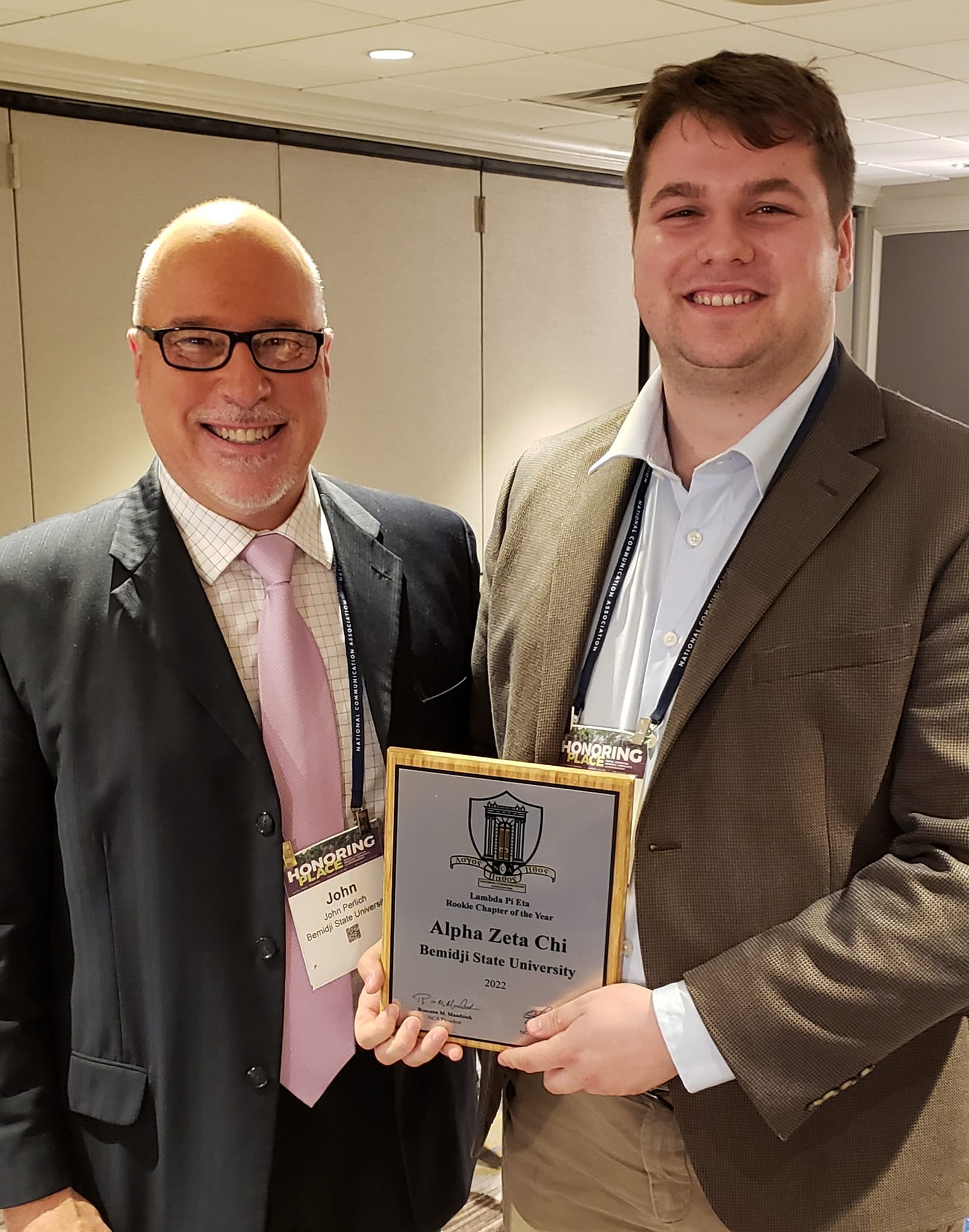 Alpha Zeta Chi co-president Cameron Burnap, senior communication studies and psychology double major from Hermantown, was one of eight students in the country invited to present original research at the conference.
His presentation, "Suicide and Psychological Distress Amongst LGB Christians in Interpersonal Contexts: An Autoethnographic Application of Communication Privacy Management," explored how lesbian, gay and bisexual Christians are affected by psychological distress and suicide in their interpersonal relationships with others in their churches.
Burnap was also one of only three students in the nation elected to serve on LPH's National Student Advisory Board.