University of Sains (Malaysia) – USM vc Recives Courtesy Visit from Kazakhstan Ambassador
PENANG, 15 March 2022 – The Universiti Sains Malaysia (USM) Vice-Chancellor, Professor Dato' Dr. Faisal Rafiq Mahamd Adikan today received a courtesy visit from the Ambassador of Kazakhstan to Malaysia, His Excellency Mr. Bulat Sugurbayev at the Minden 11800 Building.
The aim of this visit is to provide input for future collaboration with USM in areas of mobility and exchange programme, academic field and research and innovation, as among the pathways to enhance and develop the number of students from Kazakhstan and also the possibility of having student exchange programmes.
Faisal was happy to welcome His Excellency and to receive the courtesy visit from the Kazakhstan Ambassador and the discussion between both party was very fulfilling.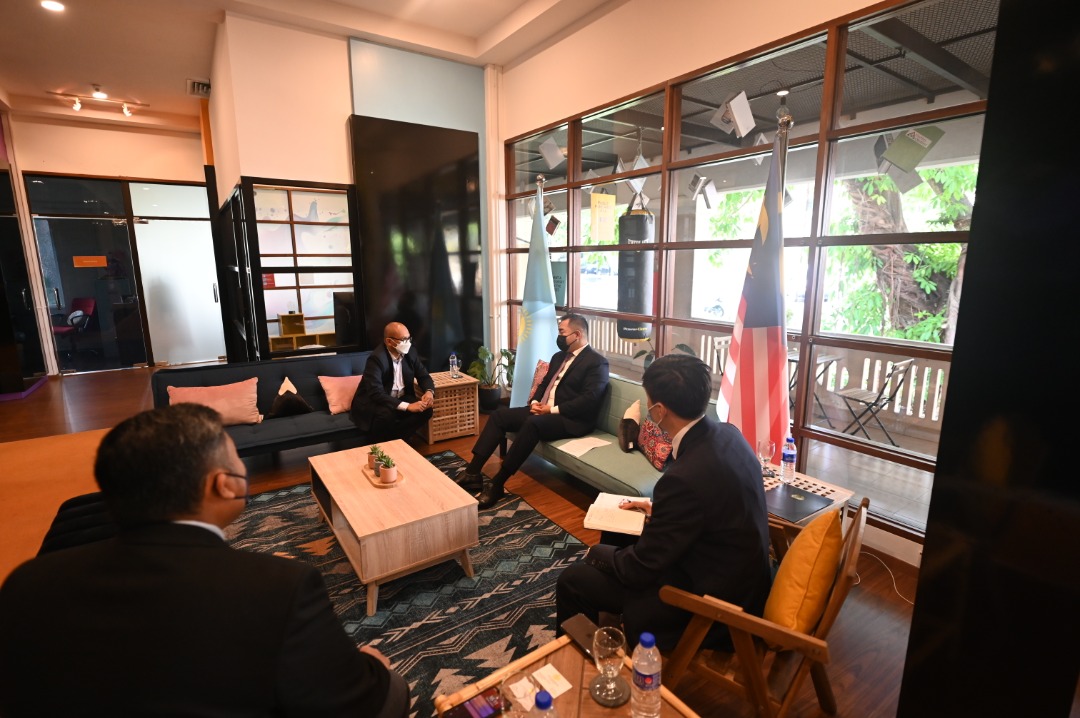 Moreover, His Excellency Bulat is also extending an opportunity for USM in research or other relevant platforms that the institution aims to pursue in Kazakhstan and will assist USM in realising it.
In addition, he is also requesting for USM to increase the promotional efforts regarding international scholarships to allow more Kazakh students to come to Malaysia and specifically to USM.
His Excellency was very satisfied with his visit and said he would like to see more opportunities established between Kazakhstan and USM in the near future.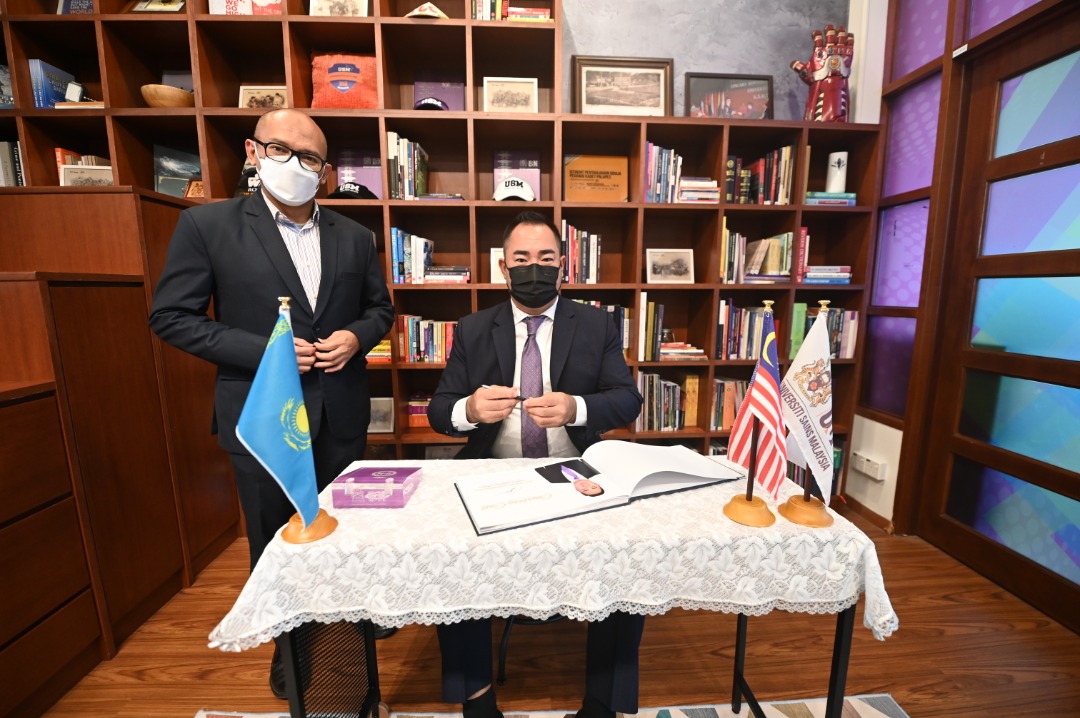 He hopes that this cooperation will further strengthen the relations between USM and Kazakhstan.
Also present at the meeting is the Director of USM International Mobility and Collaboration Centre (IMCC), Aizat Hisham Ahmad. 
Before COVID-19 struck the world, USM has more than 30 students from Kazakhstan involved in exchange programmes on campus.