UK (University of Winchester) Full house for Chris Packham lecture raises funds for local youth charity
Nature on my mind: The impact of nature, wildlife and caring for the environment on our mental health was the first talk as patron of Winchester Youth Counselling for the naturalist, TV presenter, photographer and author.
The event was hosted as a partnership between the University of Winchester and local charity Winchester Youth Counselling. The event raised £4,000, with all proceeds from ticket sales going to the charity.
"Winchester Youth Counselling is a wonderful charity offering mental health support to young people in the city," said University of Winchester Vice-Chancellor Professor Sarah Greer. "Making a difference in our local community is very important to the University which is why I am so delighted that we have been able to host Chris's lecture and boost fundraising efforts for the charity."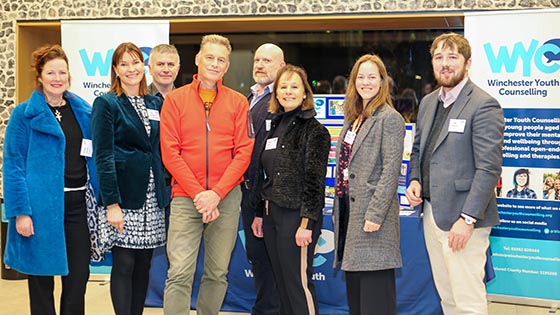 Erin McMurty, CEO of Winchester Youth Counselling, said: "This event was so important to us, not only to mark our first event with our new patron, but to celebrate the value of counselling and therapies to those that need it.
"The funds raised through this event have come at a crucial time for us, doubling our counselling provision to meet ever increasing need in the community. It has also been hugely helpful in making us much more visible in the community and be more able to reach young people through working with the University of Winchester, something we strongly plan to continue doing in the coming years."
Chris is best known for presenting Springwatch, Autumnwatch and Winterwatch for the BBC, as well as his award-winning memoir Fingers in the Sparkle Jar in 2016.