UK (University for the Creative Arts) Creative Visionaries honoured at graduation ceremonies
Pioneering creative and CEO of fashion brand Moncler, Remo Ruffini, was the recipient of an honorary doctorate from the University for the Creative Arts (UCA) alongside other eminent arts philanthropists at an impressive London graduation ceremony.
04 Jul 2023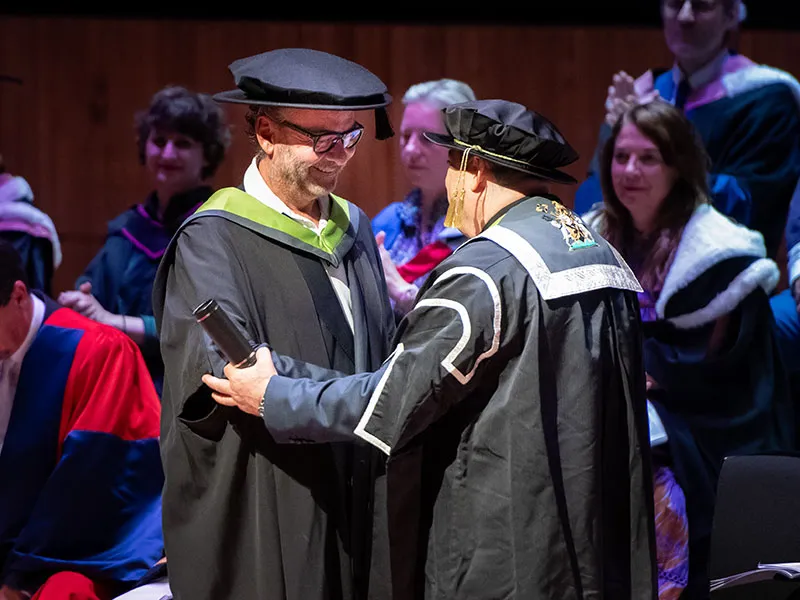 Mr Ruffini was recognised for his outstanding contribution to fashion and business, establishing the Italian luxury sportswear company Moncler, as one of the most sought-after apparel brands in the world and a global fashion institution.
Wearing a ceremonial hat and gown to accept his honorary Doctor of Arts in Fashion and Entrpreneurship, Remo Ruffini said: "It is such a great recognition. I feel honoured to share this moment with all the graduates who are stepping into a new beginning. This award allows me to look back on my professional journey and acknowledge the extraordinary contribution made by all the colleagues, collaborators and partners that have accompanied me along the way, inspiring and shaping Moncler's path, combining creativity, vision and execution.

"No one succeeds alone, we never climb alone, we climb together. It is always a collective effort that puts everything within reach"
Also attending the ceremonies, at Royal Festival Hall, to receive their honorary doctorates were artist Sheikha Hoor Al Qasimi, entrepreneur and philanthropist Raza Jafar and United Nations Goodwill Ambassador HRH Princess Lamia Bint Majid Al Saud.
Sheikha Hoor Al Qasimi, a driving force and advocate for the arts in the Middle East and worldwide, is the founder of the Sharjah Art Foundation.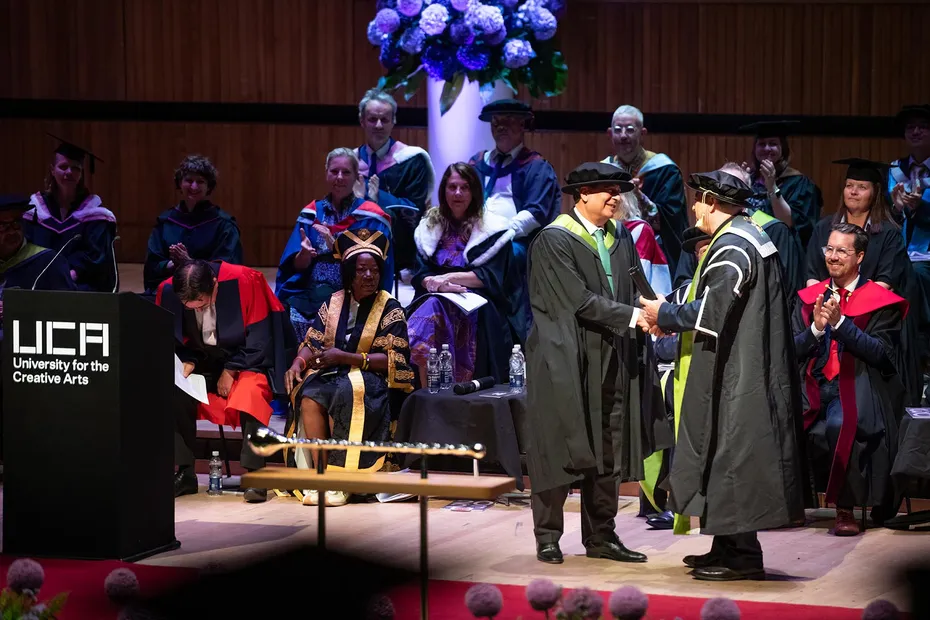 Raza Jafar, an entrepreneur and philanthropist, is the founder of the Global Sustainability Network (GSN), an organization dedicated to promoting inclusive development, employment, and sustainable practices.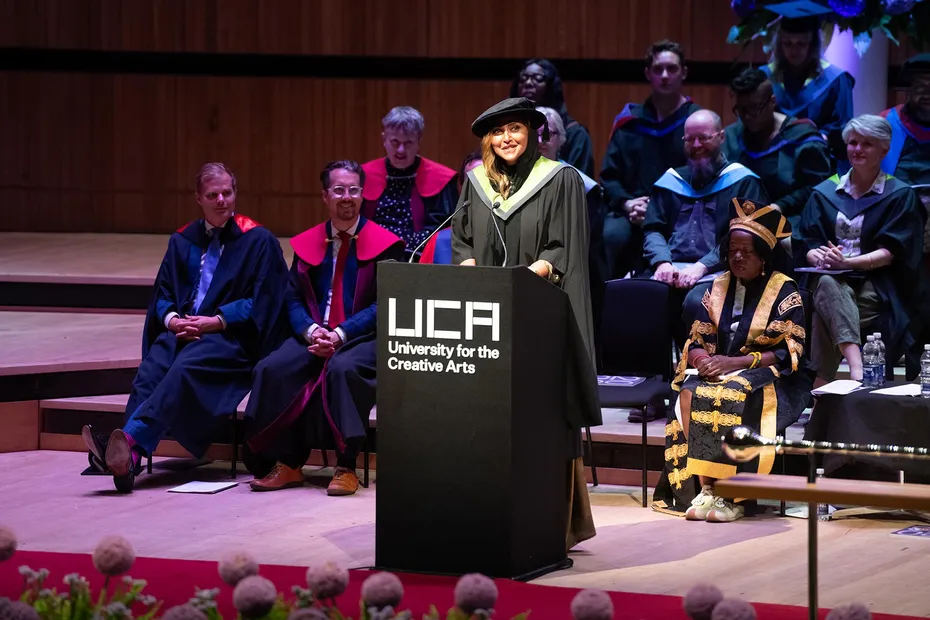 HRH Princess Lamia Bint Majid Al Saud is an accomplished author, philanthropist, and United Nations Goodwill Ambassador.
Terry Perk, Pro Vice-Chancellor of UCA, said: "We are thrilled to present these honorary degrees to such an outstanding and diverse group of individuals who have made significant contributions to fashion, business, society, and the arts. They serve as true inspirations in their respective fields, setting a fantastic example for all our graduating students."
The honorary graduates received their degrees alongside hundreds of UCA students, families and staff during a two-day summer ceremony. They join an esteemed list of figures who have received UCA degrees, including the artist Banksy, fashion icon Naomi Campbell, architect Sir Norman Foster, Vogue editor Alexandra Shulman and musician Bob Geldof.