UK (Abertay University) Statement on the passing of Abertay University's founding Chancellor
The entire Abertay community pays tribute to Lord Airlie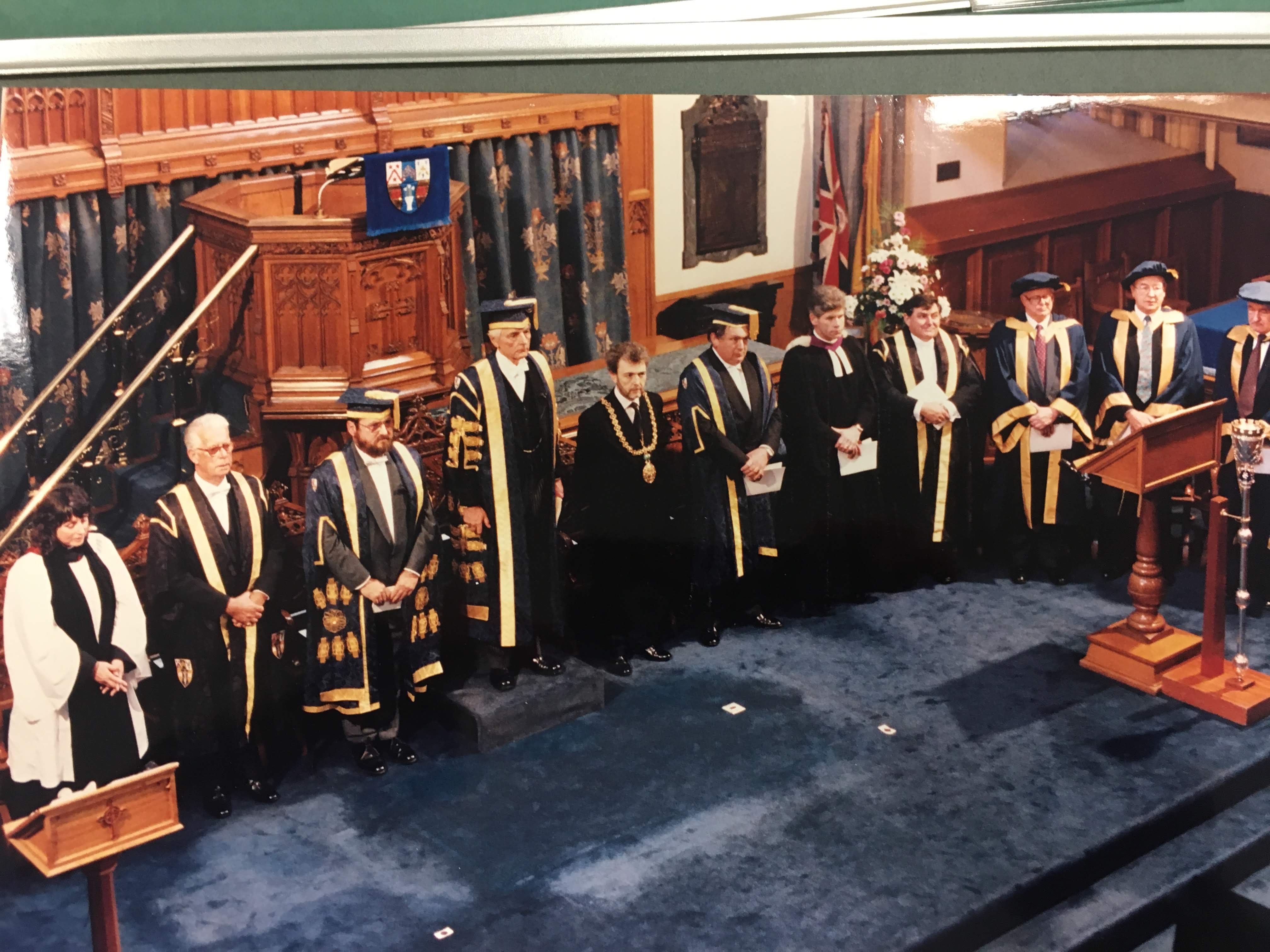 The Abertay community is deeply saddened to announce the passing of our founding Chancellor, Lord Airlie.
Lord Airlie, also known as David Ogilvy Lyulph Gore Wolseley Anderson, the 12th Earl of Airlie, became Chancellor in 1994 when the University was still in its infancy. His guidance and leadership in those early days were instrumental in establishing Abertay as a global hub for computing and video games education.
Principal Professor Liz Bacon said:
Lord Airlie's passing is a profound loss for everyone at Abertay. We will always be grateful for his leadership and his commitment to excellence that we continue to uphold today. He was an ardent champion of our students and staff and many of us will remember his presence at graduation ceremonies over the years, personally congratulating each graduate as they crossed the stage. As we mourn this loss, we are committed to carrying forward Lord Airlie's legacy, ensuring that Abertay continues to thrive and make a lasting impact in the world. We extend our deepest sympathies to Lord Airlie's family, friends, and loved ones during this difficult time.
Beyond his role at Abertay, Lord Airlie held numerous high-profile positions, most notably Lord Chamberlain of the Royal Household. In this role, which he held from 1984 to 1997, Lord Airlie was the most senior officer of the Royal Household, supervising the departments which support and provide advice to the Sovereign of the United Kingdom.
For many years, Lord Airlie, alongside his wife Virginia, Lady Airlie, and their six children, resided at Cortachy Castle, near Kirriemuir. He played an active role in the community in Angus and was a particular supporter of the Glenisla Games to which he welcomed Prince Charles as a guest in 2019 to mark the games' 150th anniversary.