McMaster University (Canada) Partnership between McMaster Engineering and Niko Apparel builds made-in-Hamilton mask capability
When thousands of students, staff and faculty return to campus this fall, the McMaster mask will be a mainstay of university fashion.
Adorned with the university's logo and available in three colors, the free masks will be distributed through each faculty to help keep the community safe.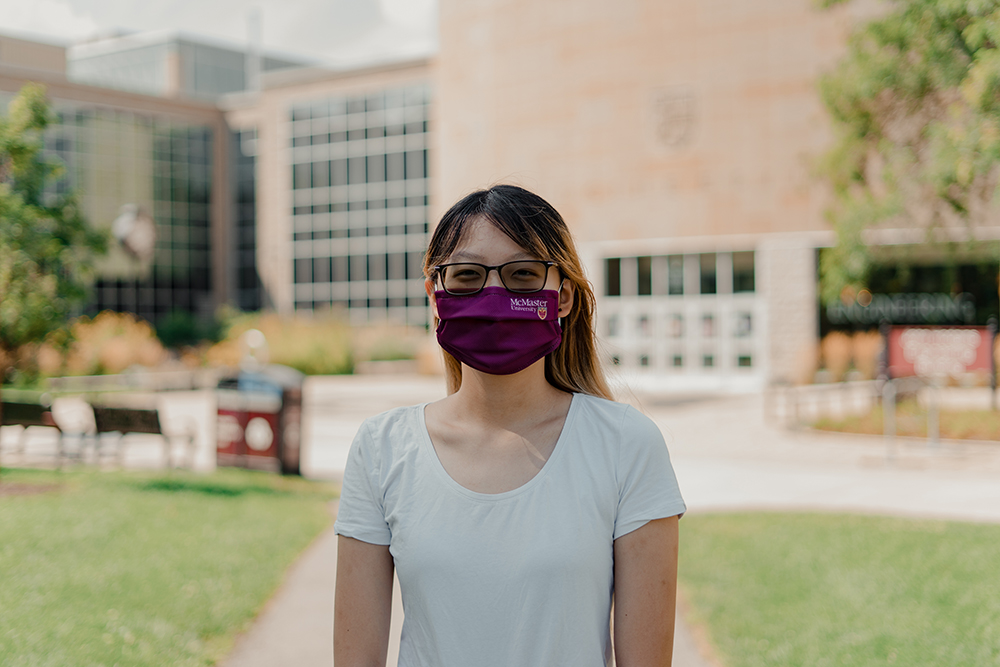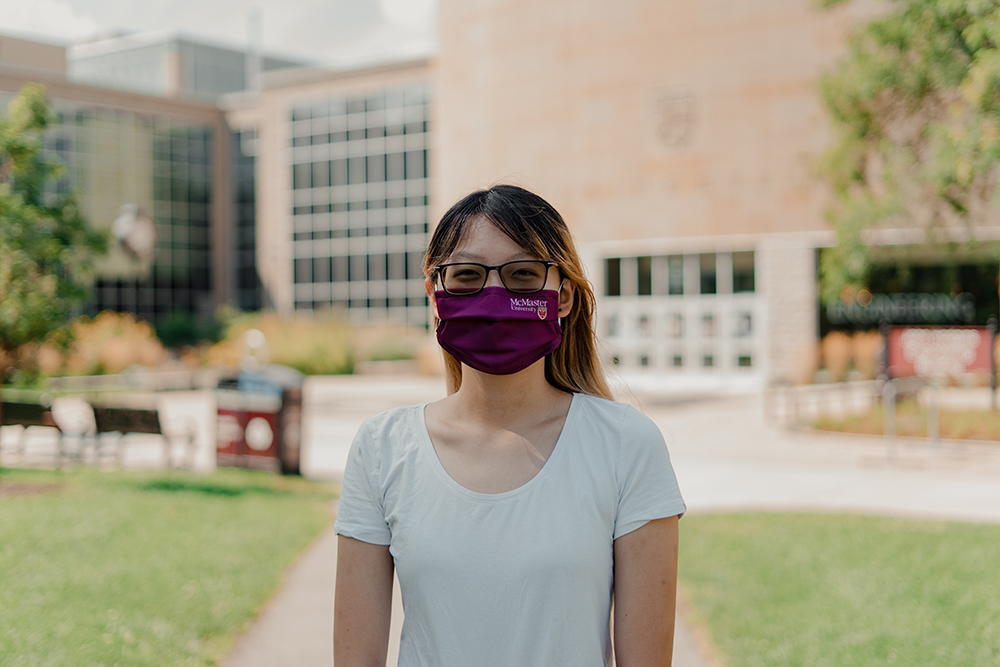 In a world grown accustomed to face coverings, the three-layer reusable masks won't appear remarkable. Even the fact that they were made in Hamilton probably won't sound noteworthy.
But the partnership that helped a local manufacturer become capable of supplying high quality masks to the university is the culmination of a remarkable story dating back to the earliest days of the pandemic.
Only 17 short months ago, masks were not made in Canada. Even the filtration materials that go into masks were not made in Canada.
It was a reality that led to a crisis in personal protective equipment (PPE) in hospitals across Canada in March 2020. With Hamilton Health Sciences facing dwindling supplies of PPE, they reached out to McMaster Engineering to ask for help.
A team was quickly assembled to work on the design and production of desperately needed masks for local health care workers. The challenges were significant, including a Chinese embargo on the meltblown polypropylene typically used for filtration, and a lack of Canadian testing and manufacturing capabilities.
While the university swiftly set up a facility to evaluate alternate filtration materials, there was a need to recruit local manufacturing partners capable of producing the millions of masks that would be needed, explains Rakesh Sahu, a research associate in the department of mechanical engineering who oversees the operations of the Centre of Excellence in Protective Equipment and Materials (CEPEM), which launched in June 2020.
A search for manufacturers with the equipment, staff and experience to collaborate on the design and production of masks led the McMaster team to Hamilton-based Niko Apparel Systems, as well as other partners.
A partnership made in Hamilton
Meanwhile, Niko owner Joe Camillo was facing his own crisis, watching his customer base disappear with the start of the pandemic. A supplier of sports apparel across North America, including to Canadian Olympic teams, Camillo was preparing to lay off 38 staff.
The call from McMaster – where he earned his MBA in 1987 – represented not only an opportunity to help his community but also to keep his skilled staff employed.
"I'd never made a mask in my life, I didn't know anything about the materials or the manufacturing process, but I knew that doing nothing is not as good as trying and learning something new," says Camillo.
"Sourcing materials that were almost impossible to find and working on primitive testing methods, we went through a whole journey and it's still continuing up to this day on the reusable masks side."
As the design work began, Sahu made almost daily trips to the Niko facility on the mountain. He would bring materials, collect mask samples, deliver them to hospital staff to assess, then communicate the comments to Camillo.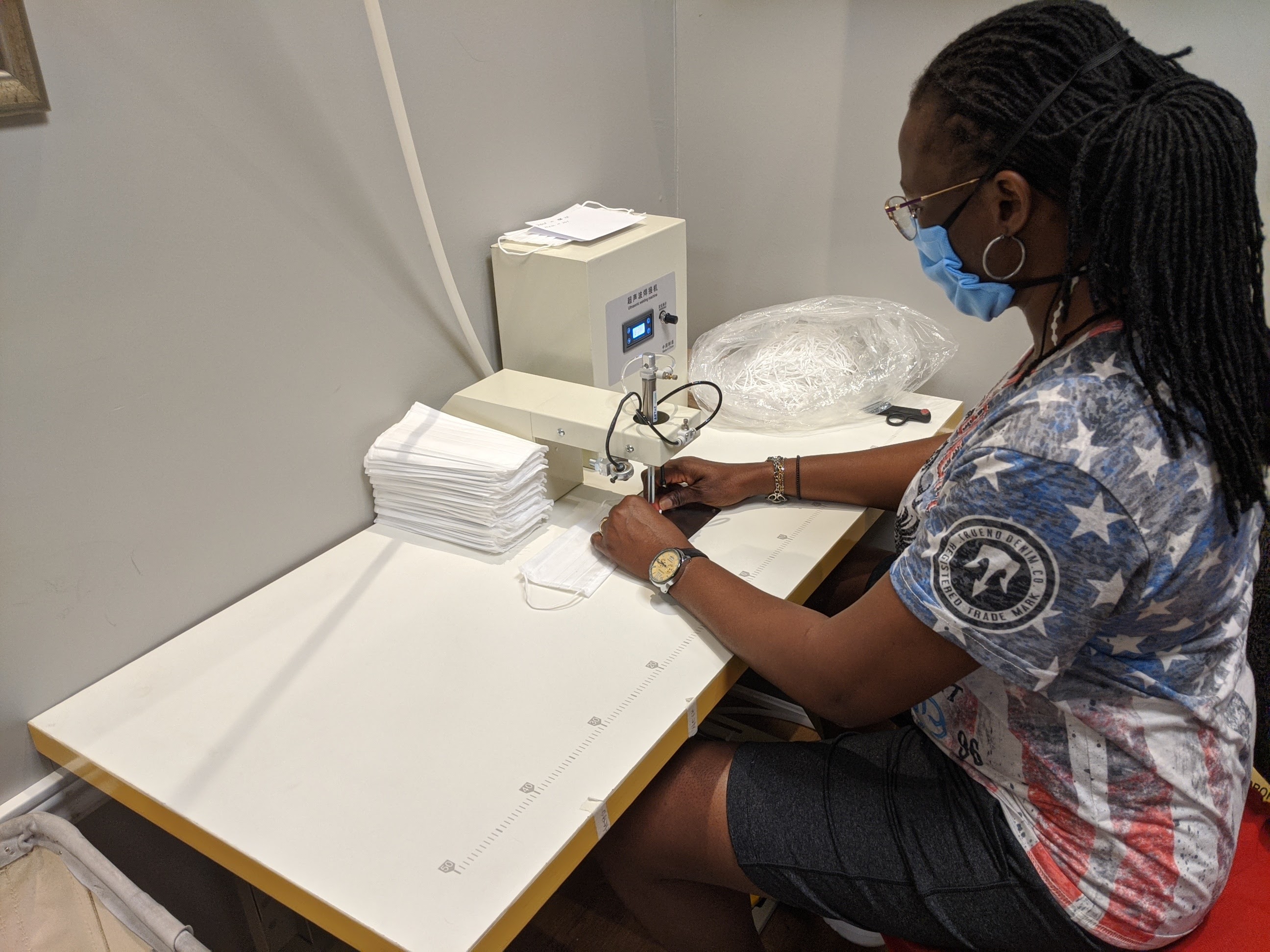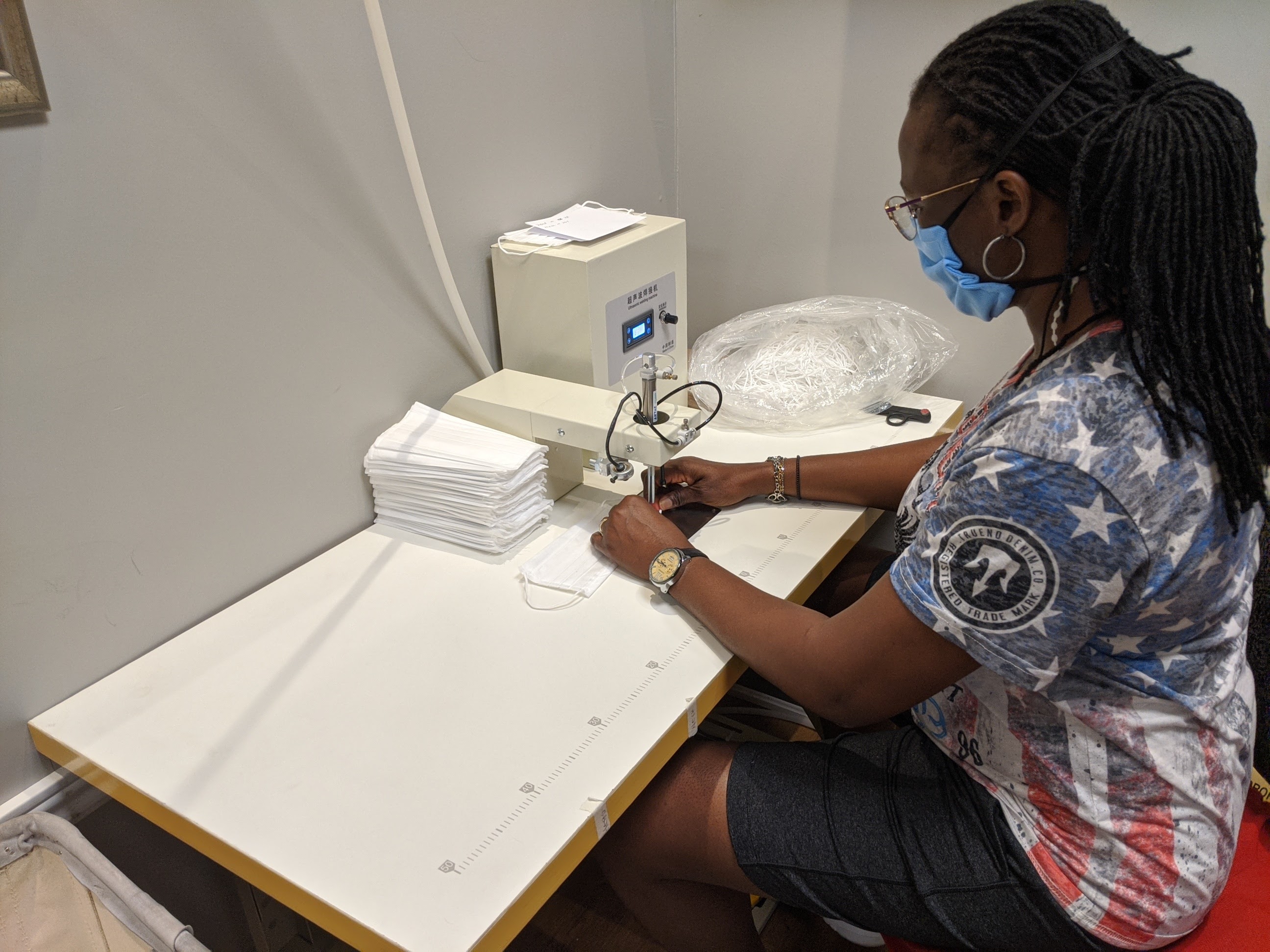 "We discovered the advantage of working with somebody really local," Sahu says. "I could drive to him almost every day, so the feedback loop was really fast, and iterations could be done quickly."
The urgency of the need drove the partnership and resulted in an initial design within days. A provincial government grant allowed Camillo to install the necessary equipment to transform Niko's boardroom into a clean room capable of making Health Canada certified medical masks. By early April the company was manufacturing masks and was eventually able to make 20,000 hospital-grade surgical face masks a day.
"Because we were working with McMaster Engineering, we developed a mask that was comfortable and functional," says Camillo. "We have improved its filtration and there was lots we learned, but we were first to the game."
He says the partnership saved jobs – and maybe the company.
I've learned that you can't say no – you and your staff need to learn to change in order to survive," he says. "The term pivot is used often but you really learn to do that when you're in a position where if you don't take the order, your staff won't work."
While the demand for medical masks has subsided, Niko is still producing thousands of reusable face masks for community organizations like McMaster. A partnership with Hamilton's Fox 40 saw the company provide masks to the NBA, as well as American collegiate football.
While already pivoting back toward its focus on sports apparel, Niko continues to improve the two- and three-ply reusable masks, adding innovation like adjustable earloops. Camillo remains grateful for the enduring partnership with the university.
"There's no question in my mind that without McMaster Engineering, we would never have had the success that we had," he says.
CEPEM to develop next-generation PPE
The work began during the pandemic promises to help innovate the long-stagnant world of PPE, says Dr. Ravi Selvaganapathy, Director of CEPEM and a professor of mechanical engineering and biomedical engineering at McMaster.
Thanks in part to the creation of a consumer market less fixated on price and more interested in issues like fit and comfort, he says innovations are available to transform PPE.
"We're interested in next-generation PPE. What are the technologies that are needed, both from a manufacturing perspective but also from a materials perspective, and how can we incorporate them?" says Selvaganapathy. "For instance, we're interested in incorporating sensors into PPE, which will be an innovative development."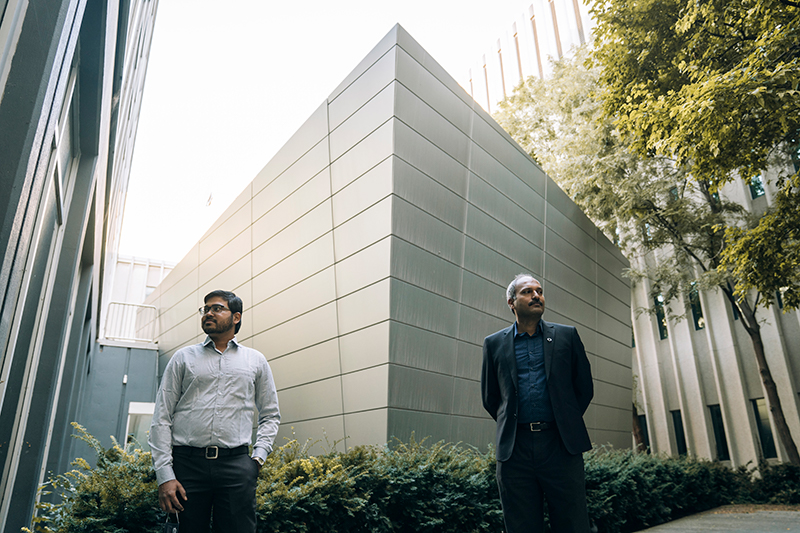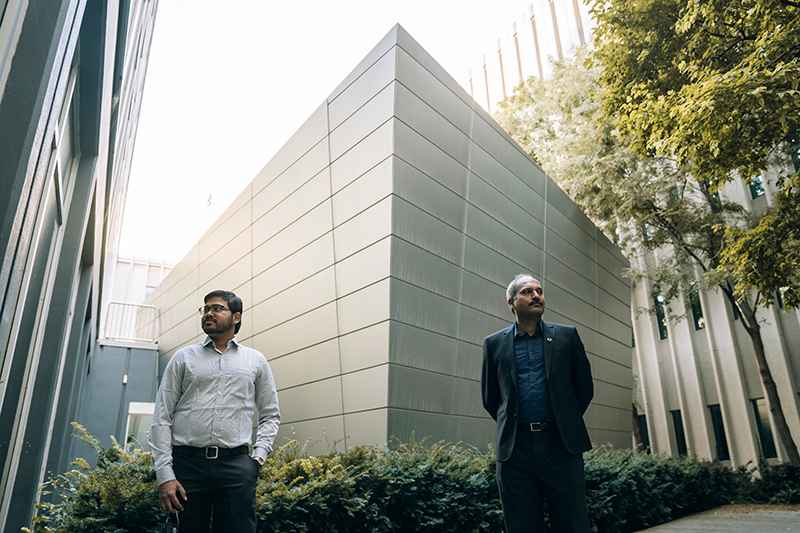 Along with exploring better breathability and custom-designed PPE for specific uses, the centre will also focus on improving testing, standards and environmental sustainability through reusability and biodegradability.
Selvaganapathy says the research may also look eventually assist in the redesign of building ventilation systems, with an eye to preventing transmission of infectious doses of these bacteria and viruses through air flow.
The university's investment in a world-class centre of excellence will benefit Hamilton, Canada and the world, says John Preston, associate dean, research, innovation and external relations with the Faculty of Engineering.
"McMaster Engineering's researchers stepped up during a crisis to protect our community and are now working with industrial partners to give birth a new made-in-Canada PPE industry."
Niko masks will be distributed in areas across the university. McMaster Engineering staff, students and faculty can pick up theirs, along with some other Mac Eng welcome back swag at our Mac Eng Reignites community tent on the JHE Lawn from September 7 – 16.