New Zealand (University of Auckland) Connecting to culture during Te Taetae ni Kiribati
This week is Te Taetae ni Kiribati – Kiribati language week. The theme for Te Taetae ni Kiribati is 'Ribanan, karikirakean ao kateimatoan ara katei ma ara taetae ni Tungaru' which means 'Nurture, enhance and sustain the Tungaru language and culture'.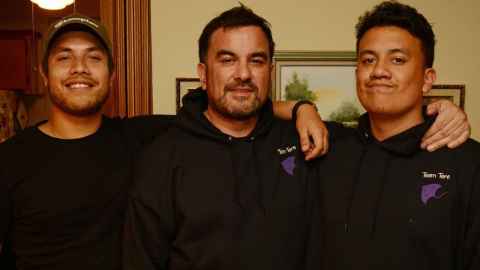 Vaitoa Mallon was born and raised in Pōneke  and comes from Kiribati, Banaban, African American, Samoan and Irish whakapapa. Hailing from the villages of Tabwewa and Tabiang (Banaba), Eita and Utiroa (Tabiteuea/Kiribati), Mulivai Safata (Upolu) Iva (Savai'i), Vaitoa is currently an undergraduate in a Bachelor of Arts majoring in Pacific Studies and Sociology.
This week he's celebrating his iKiribati heritage and encouraging others to do the same.
"Growing up I was closer to my Samoan side of the family because all of my Samoan cousins lived close by, my iKiribati cousins are all overseas either back in Fiji or in Kiribati so it was difficult to make that everyday connection. But I always knew I was iKiribati and my mum and grandfather both spoke the language so it was always present," he explains.
Like many young Pacific people in Aotearoa, juggling multiple identities within themselves can often mean there is a tendency to default to what the dominant or the culture, highlighting the difficulty of being a minority within a minority.
"When I was younger I would just tell people I'm Samoan,  because it was easier for New Zealand Palagi to understand. Rather than say, 'Oh I'm from Kiribati,' and have them say, 'Huh? Where is that?'  if I said I'm Samoan/Irish people would accept it and move on," he says.
Discussing this year's theme of nurturing the culture and language, Vaitoa talks about fostering connections.
I love hearing the language; it's so beautiful and sounds so different to the Polynesian languages.
"Connecting to your culture means different things for everyone. My way of nurturing my iKiribati language and culture is to talk to my grandad more and learn more of the intricacies of my iKiribati culture.
"I love hearing the language; it's so beautiful and sounds so different to the Polynesian languages. It's fast and powerful but if I'm being honest, not having my language feels devastating. That might sound dramatic but language gives you access to a whole other part of your culture and it's a bit stink to not have that," he says.
Kiribati is one of the countries hardest hit by climate change and rising sea levels pose a real, everyday threat to iKiribati people, something Vaitoa is passionate about.
"The thing about climate change I think most people forget is it isn't just the physical impacts that matter. We can see and quantify things like the rise of the sea level or flooding of inland areas but what we don't see is the mental impacts and the loss of cultural identity.
"Kiribati already has climate refugees and the impacts of this can't be overstated. Our culture is inherently tied to our homeland and when we have to leave it, there are ongoing cultural identity impacts that people don't see."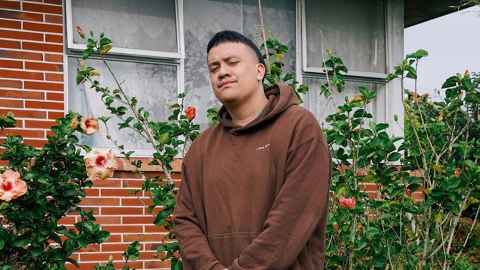 This is why it's important to Vaitoa that he represent his homeland as best he can. Hoping to continue his studies and land somewhere between a corporate role, possibly in policy and the arts sector, Vaitoa stresses that it doesn't have to be one or the other.
He believes iKiribati young people can do it all; chase their creative dreams while also participating in capitalism through other work.
Vaitoa is the son of the late Associate Professor of Pacific Studies, Teresia Teaiwa, and Sean Mallon, both staunch activists in the Pacific communities in Aotearoa. Despite coming from a privileged academic background, Vaitoa sees himself as a "bit of an activist".
"Not one of those activists who stand on the street at protests with signs on the frontline, but more of a behind the scenes one. I like to think about how we can reach people who're in between.
"There are people who are super passionate about issues and then those who don't care and I want to speak to those in between and that is the kind of activist I am, working away behind the scenes to get people on board with the kaupapa."
Vaitoa hasn't been to Kiribati yet but it is one of his dreams.
"I want to go someday and I hope I get to before it is too late. Being iKiribati is something I'm proud of and I'm reminded of how resilient and beautiful my people and my culture are. That's why I will rep Kiribati everyday with my chest."