Nanjing Agricultural University (China) Students honored for their contributionsto Zhi-Xing China Global Young Leaders Program and proposals at9th GCHERAWorld Agricultural Dialogue
Thefinal presentation of the Zhi-Xing China:Global Young Leaders Program(Zhi-Xing China Program) was held on September 20 in conjunction with the ceremony to welcome the 2022incoming classes of the NAU College of International Educationand MSUInstitute. More than 150 people attended the event at the university library.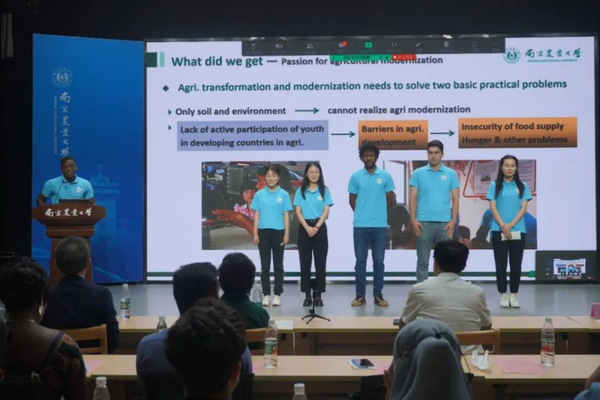 Hu Feng,VicePresident of NAU,presented awards tothe nine students who participated in theZhi-Xing Program. Hu praised the energy and passion of the participants in taking on this project and encouraged all students to aspire to contribute to solving the issues of food security and governance globally.The supervisors of the program at NAU, Han Jiqin of the College of International Education and Geng Xianhui of the College of Economics & Management, also congratulated thestudents.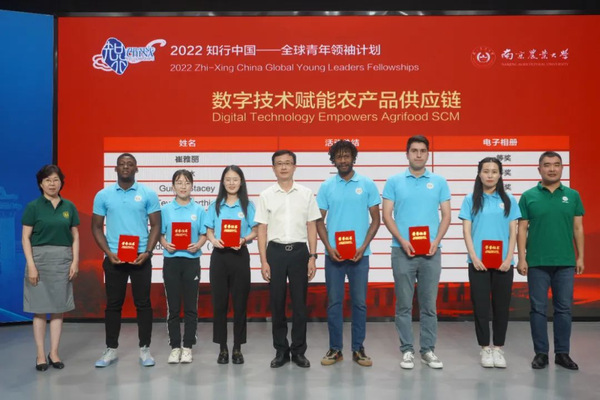 The six presenters of the Zhi-Xing China Program began by outlining their process of implementation and then focused on three key outcomes: Integration of theory and practice, passion for rural revitalization, and teamwork. The international students emphasized they were particularly impressed by the leadership of the Chinese government in working together with enterprises to guarantee people's livelihood under the pandemic and by the advances in digital technology to empower agrifood supply chain management. Collaborating through the platform built by theZhi-Xing China program also enabled Chinese students to gainacademic and practical knowledge, strengthen cross-cultural understanding, and build friendships with students from different countries.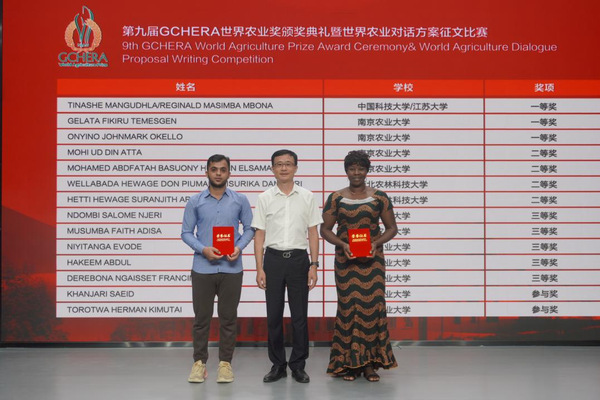 Hu Feng also presented awards to two representative NAU students who participated in the9th GCHERA World Agricultural Dialogue Proposal Writing Competition. Fifteen students from four universities of China submitted proposals that addressed the questions "How can agricultural education training and agricultural technology & innovation contribute to agricultural transformation and modernization in other countries?" and "Can China's experiences in targeted poverty alleviation be adapted to the rural development and food security of other countries?"