China (Nanjing Agricultural University) NAU College of International Education and MSU Institute hold welcoming ceremony for new students
A ceremony to welcome students of the 2022 incoming classes of the NAU College of International Education andMSU Institutewas held on September 20 at the university library. Hu Feng, vice president of NAU, attended the ceremony and addressed the gathering of more than 150 people.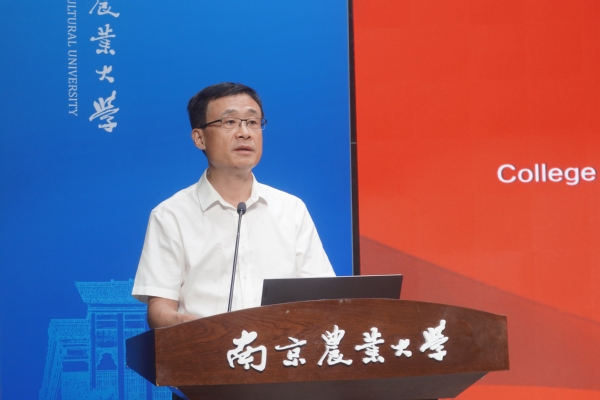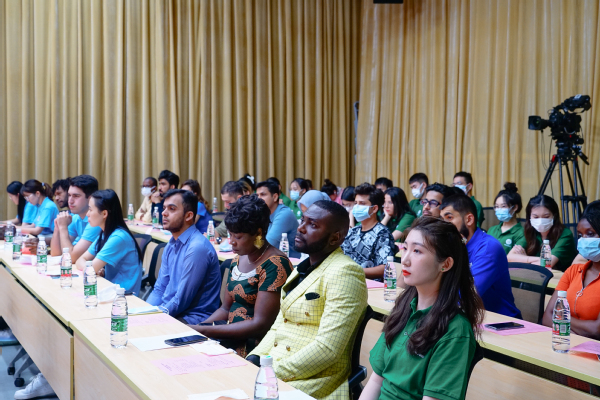 After extending a warm welcome to the new students, Hu reviewed the significant advances in agricultural education, scientific research, and international cooperation made at NAU over the past 120 years. Hu also highlighted the university's notable achievements in promoting the Belt and Road Initiative, South-South Cooperation and building a community with a shared future for humanity. He explained that the vision of the MSU Institute is to cultivate innovative talents with international vision and competitiveness through a solid foundation and well-rounded personal and academic growth. Hu, also a professor and PhD supervisor in the College of Resources and Environmental Sciences, encouraged the students to actively engage in exchanges and cooperation, improve their intercultural communication ability, persevere in exploring and researching scientific knowledge, and strive to become a qualified professional in order to positively contribute to social progress and global agricultural development.
Geng Xianhui, associate dean and professor of the College of Economics & Management, spoke on behalf of the postgraduate supervisors. He drew on his own 25 years' experience of studying and working at NAU to counsel students to pursue new knowledge and discoveries, bring about innovative ideas and put forward fresh perspectives; develop team spirit and potential, and maintain both physical and mental health.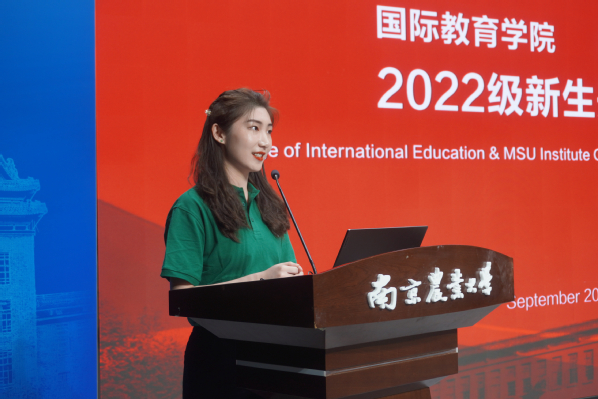 Liu Yiming, a master's student in agricultural economics and management at the MSU Institute, spoke on behalf of the new students. She recalled that she has never lost sight of her goal of pursuing a master's degree and invited all the new students to keep the spirit of the university's motto Honesty, Simplicity, Diligence, Benevolence, make great strides, explore new ideas, and pursue their dreams.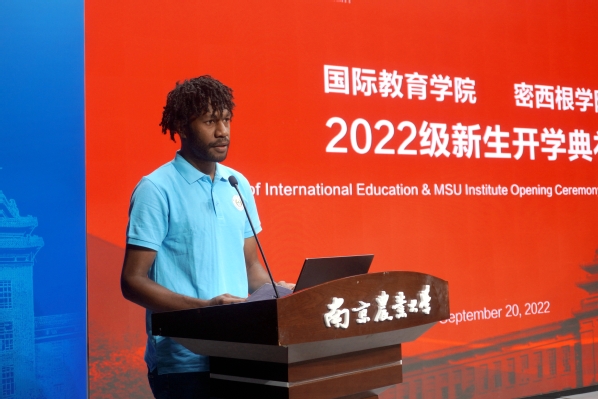 Berthier Tevanu from Vanuatu spoke on behalf of the arriving international students. He hoped the students would learn Chinese language and culture well, grow together with NAU, and set a course to realize their dreams.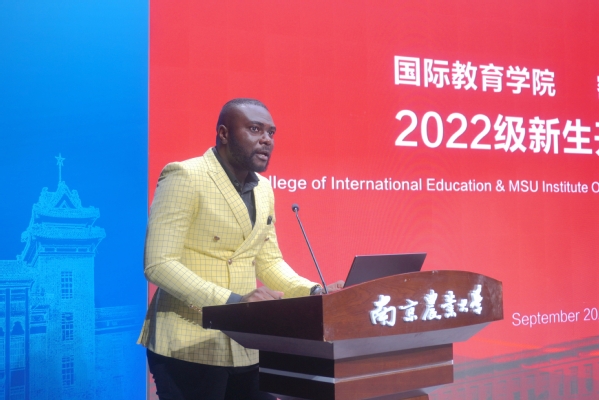 Anthony Pius Bassey from Nigeria spoke on behalf of current international students. He recounted his personal journey of growth at NAU that led to publishing five papers in international journals, as well as his feelings about winning the Student Leadership Award at the 2022 CIFST Canadian Food Summit. He encouraged the incoming students to broaden their horizons, discover their own path, persevere, actively participate in international academic conferences and associations, and develop their leadership skills.
For the 2022-23 academic year, 114 international students from 42 countries are enrolled at NAU.