Ghana (Kwame Nkrumah University of Science and Technology) Pro Vice-Chancellor Engages KNUST Athletes Ahead Of The 2022 GUSA Games
The Pro Vice-Chancellor and Chairman of the Local Organising Committee (LOC) of the 27th Ghana University Sports Association (GUSA) Games, Professor Ellis Owusu-Dabo, together with some members of the LOC has engaged KNUST athletes/sportsmen for the 2022 GUSA Games on Tuesday, 11th October, 2022 at the Paa Joe Sports Stadium.
In his remarks, Professor Owusu-Dabo encouraged the athletes to put extra effort into their training to exhibit their full potential and talents during the games to break and set new records. He added that hard work, determination, and the required skills are the key elements in achieving this feat, thus, he appealed to them to be in good shape and display competitiveness in the upcoming games.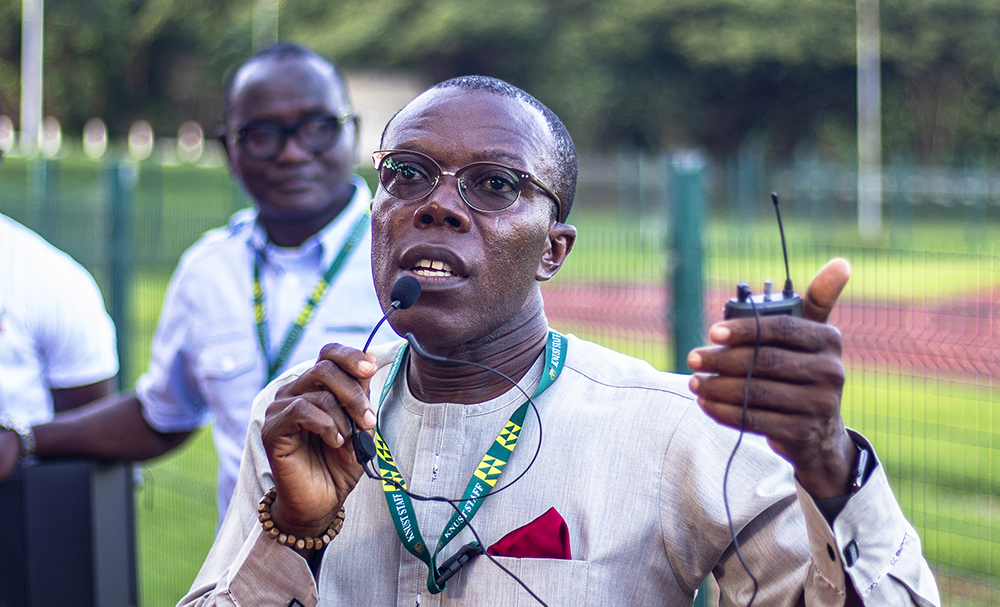 He noted that Management is working assiduously to ensure that their concerns are being met and urged them to direct all their concerns to the General Sports Secretary. He also assured the athletes of Management's commitment to providing the best environment to allow them to showcase their skills and talents.
Professor Owusu-Dabo thanked the coaches of the various teams for grooming the athletes into great sportsmen and women. He, further, promised that the Committee would visit them again before the main event starts.
The General Sports Secretary, Mr. Martin Appiah, on behalf of the KNUST Sports Directorate emphasised that the team promises to not only host but to 'Host and Win.'
The 2022 GUSA Games will see athletes participate in the following games: Athletics, Badminton, Basketball, Beach Volleyball, Football, Goalball, Handball, Hockey, Netball, Table Tennis, Tennis, and Volleyball.  Also, the competition expected to commence on the 4th to 19th  November, 2022 will hold its Opening and Closing Ceremonies on Monday 7th and Friday 18th November, 2022 respectively.