University of Tokyo (Japan) – Disaster relief in Fukushima sprouts seeds of new research 11 years after the Great East Japan Earthquake, UTokyo concludes a universitywide cooperation agreement with Fukushima Prefecture
Some researchers set out on an unprecedented project to measure radiation levels in coastal towns of Fukushima Prefecture only a few months after core meltdowns at the nearby Fukushima No. 1 nuclear power plant. Other researchers toiled with Fukushima villagers to think up a farmer-friendly way to reduce radioactive cesium from agricultural soils. And some others reached out to local high schools so young students are trained to discuss the future of plant decommissioning with government and power company officials.
Since the early weeks following the March 2011 Great East Japan Earthquake and the tsunami and nuclear disasters, which struck the northeastern Tohoku region of Japan's main island, researchers from across disciplines at the University of Tokyo have helped with the recovery and reconstruction of Fukushima's Hamadori area along the coastline, hit hardest by the triple disaster.
UTokyo's relationship with the prefecture is expected to deepen further with the signing on March 9, 2022, of a comprehensive cooperation agreement between the two parties. It marks the second time that the university has signed a universitywide agreement with a prefectural government, following one with Mie Prefecture in western Japan in 2018.
Through the agreement, UTokyo's research and educational activities in Fukushima are hoped to accelerate, in fields ranging from energy, agriculture, forestry to fisheries, as well as human resource development.
Seeds of education and research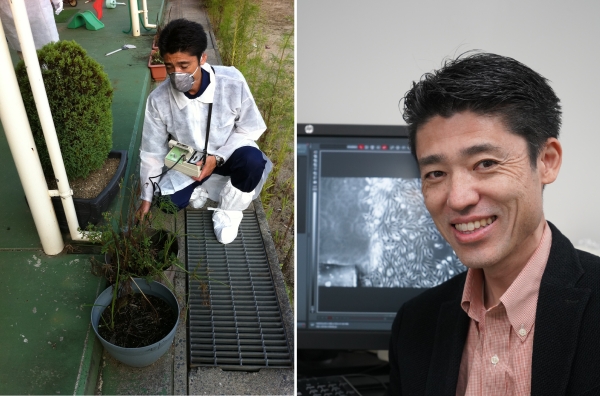 Nobuyoshi Akimitsu, molecular biologist and professor at the Isotope Science Center, is one of the key researchers involved in the recovery of Fukushima. He and his colleagues set foot in the city of Minamisoma for the first time on May 28, 2011. The purpose of the visit, responding to an urgent request from the city's mayor, was to survey the scale of radioactive fallout following the nuclear meltdowns at Fukushima No. 1, run by Tokyo Electric Power Company Holdings (TEPCO). Even though Akimitsu was used to handling radioactive materials in his research, he had never measured radiation levels outside the lab, or worn full-body protective gear.
"I was pretty tense at first," he recalls. "At that time, we had no idea where exactly radioactive materials were concentrated, and how we could decontaminate them. We learned everything from scratch, referring to records of past nuclear accidents abroad."
Akimitsu said the researchers repeated daylong trips to Minamisoma, driving 700-800 kilometers from Tokyo each time, as there was no hotel or restaurant in the disaster zone. Soon, they were asked by other municipalities nearby to also come and help. In about three years, the scientists accumulated know-how on how to scientifically measure and reduce radioactive contamination, Akimitsu says, noting that relationships with local communities have continued to this day. Akimitsu says that what started out as disaster relief 11 years ago has expanded into precious "seeds" of education and research, as his team got to know and began to collaborate with other experts from within and outside the university.
He also takes UTokyo students on a tour of Fukushima, to visit the gutted nuclear power plant and listen to the stories of kataribe storytellers who have experienced the disaster firsthand. "I would like to tell students the importance of accessing original information, instead of learning just through the media such as articles, photos and videos," he said. "Learning what's in the background of textbooks is what university education is all about."
Improving village life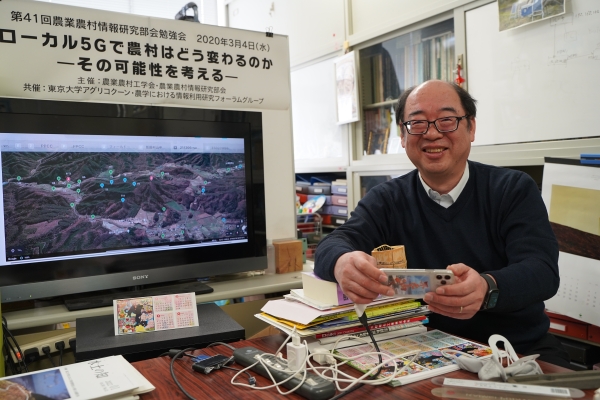 Masaru Mizoguchi, professor at the Graduate School of Agricultural and Life Sciences, says he decided to visit Fukushima after he was asked soon after the nuclear disaster to give a speech at a conference, under the title "Soil of the village of Iitate now." He had never been to Iitate, a farming village in northeast Fukushima.
Known for its rustic beauty, Iitate was initially considered less contaminated than other areas, being outside the 20 km radius from Ground Zero, but was later found to have been severely affected by wind carrying radioactive materials. He visited Iitate for the first time in June 2011, together with a researcher friend from another university.
"We were questioned by police patrolling the area along the way, but made our way deep into contaminated areas of the village," he recalled. There, he met and befriended local farmers and members of nonprofit group Fukushima Saisei no Kai (Resurrection of Fukushima). Since then, he has gone back to the village almost every weekend for over 10 years.
As a soil physicist, Mizoguchi has studied the movement of water and chemicals as well as heat in the soils of rice paddies and vegetable fields. The central government's decontamination policy was to scrape off the top layer of cesium-contaminated soil with machinery, put the soil into black flexible container bags and pile them up at a temporary storage site, without deciding what to do with them. Instead, Mizoguchi, in close consultation with farmers, invented the "Madei method" (madei means "carefully" or "taking the time and effort" in Iitate dialect).
By burying contaminated soil in a hole dug beside the farm and covering it with clean soil, the farmers were able to reduce the level of radioactive cesium on farmland to one-hundredth to one-thousandth of what it used to be. The method allowed farmers to decontaminate their land by themselves and without producing a large amount of waste soil, Mizoguchi said.
Mizoguchi emphasized that agricultural science is not just about fertilizers or cultivation techniques, saying that its mission includes improving the lives of farmers. That's why he has recently put a lot of effort into studying how to improve information infrastructure in agricultural villages.
He has installed dozens of cameras and sensors powered by solar panels in the mountains of Iitate, capturing real-time images of animal sightings and monitoring temperature and humidity.
"The COVID-19 pandemic has forced us to reconsider our work styles, with many people working remotely using online tools," Mizoguchi said.
"Many rural areas don't have full-fledged internet infrastructure. Iitate, where even the cellphone connection is not stable, might disappear if it's left unattended, as many young people have left and there's no industry other than farming. But it has a lot of charm that cities don't have."
He added that, if the internet connection is established in the village, city dwellers can move there, work remotely from their spacious homes, enjoy picking edible wild plants in their spare time and make tempura out of them.
"I find it my work to help create a farming village where people can take full advantage of ICT (information and communications technologies) and IoT (internet of things, connecting everyday objects to the global computer network), so that they can engage in agriculture, develop new industries and live a spiritually fulfilling life."
Lessons of Fukushima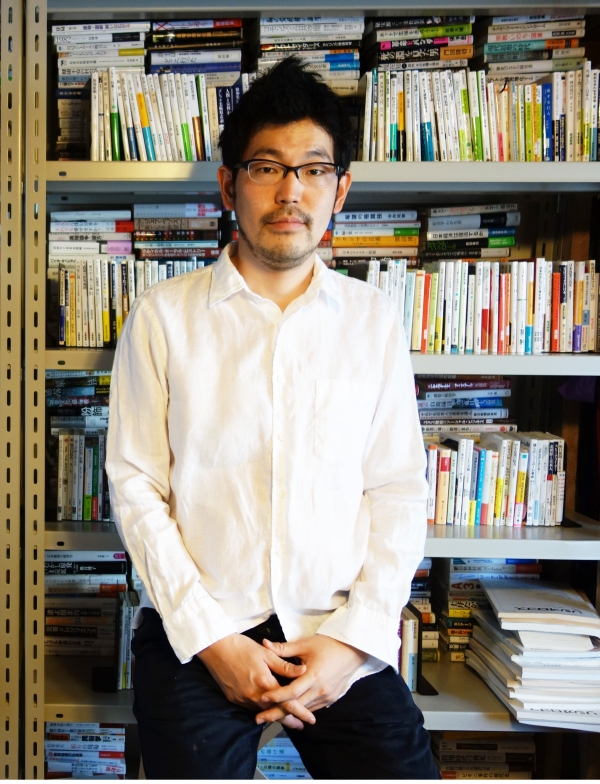 Teaching young people the lessons of the triple disaster is also important, and has been the passion of Hiroshi Kainuma, sociologist and associate professor at the Graduate School of Interdisciplinary and Information Studies (GSII). He says he hopes the new cooperation agreement with Fukushima Prefecture will lead to stronger high school-university cooperation, through which the university can seamlessly pass on knowledge to future leaders of the country.
Before assuming the current UTokyo post in 2021, the Fukushima native took high school students from Hamadori to Belarus in eastern Europe to learn about the consequences of the Chernobyl nuclear power plant accident in nearby Ukraine, and to the Sellafield nuclear site in England, which has started a century-long process to decommission the commercial nuclear power station there.
Furthermore, over the past four years, Kainuma has worked as chief producer of the International Forum on the Decommissioning of the Fukushima Daiichi Nuclear Power Station, an annual gathering featuring experts and aimed at promoting dialogue among local residents. He has created a session where high school students discuss issues directly with officials of TEPCO and the Ministry of Economy, Trade and Industry, which oversees the decommissioning of Fukushima No. 1 (also referred to as Fukushima Daiichi).
"By engaging with students from early on, they will maintain their interest in Fukushima even after they graduate from high school and go to the big cities," Kainuma said. "They will develop an ability to find solutions, and some of them will eventually come back to Fukushima to put their ability to use."
Yuka Kasai, a graduate student at GSII, is driven to research how communities whose residents were once entirely evacuated will rebuild themselves. From April 2022, Kasai will start working as a full-time researcher at the Great East Japan Earthquake and Nuclear Disaster Memorial Museum (Denshokan) in the town of Futaba. The prefectural museum, opened in September 2020, aims to collect and archive the history of the triple disaster and recovery efforts, and to pass on Fukushima's lessons to future generations.
Kasai, having experienced the 1995 Great Hanshin Earthquake as a second grader in the western Japanese city of Toyonaka, Osaka Prefecture, says she decided to become a disaster-prevention specialist after 3.11, as the east Japan disaster is often referred to. Then in 2015, Kasai met a representative of a community development group from the town of Namie, Fukushima, in Tokyo. She has visited Namie regularly since then, organizing events such as disaster prevention camps, where participants from outside Fukushima stay overnight in an open field in Namie and learn how to survive with minimal goods.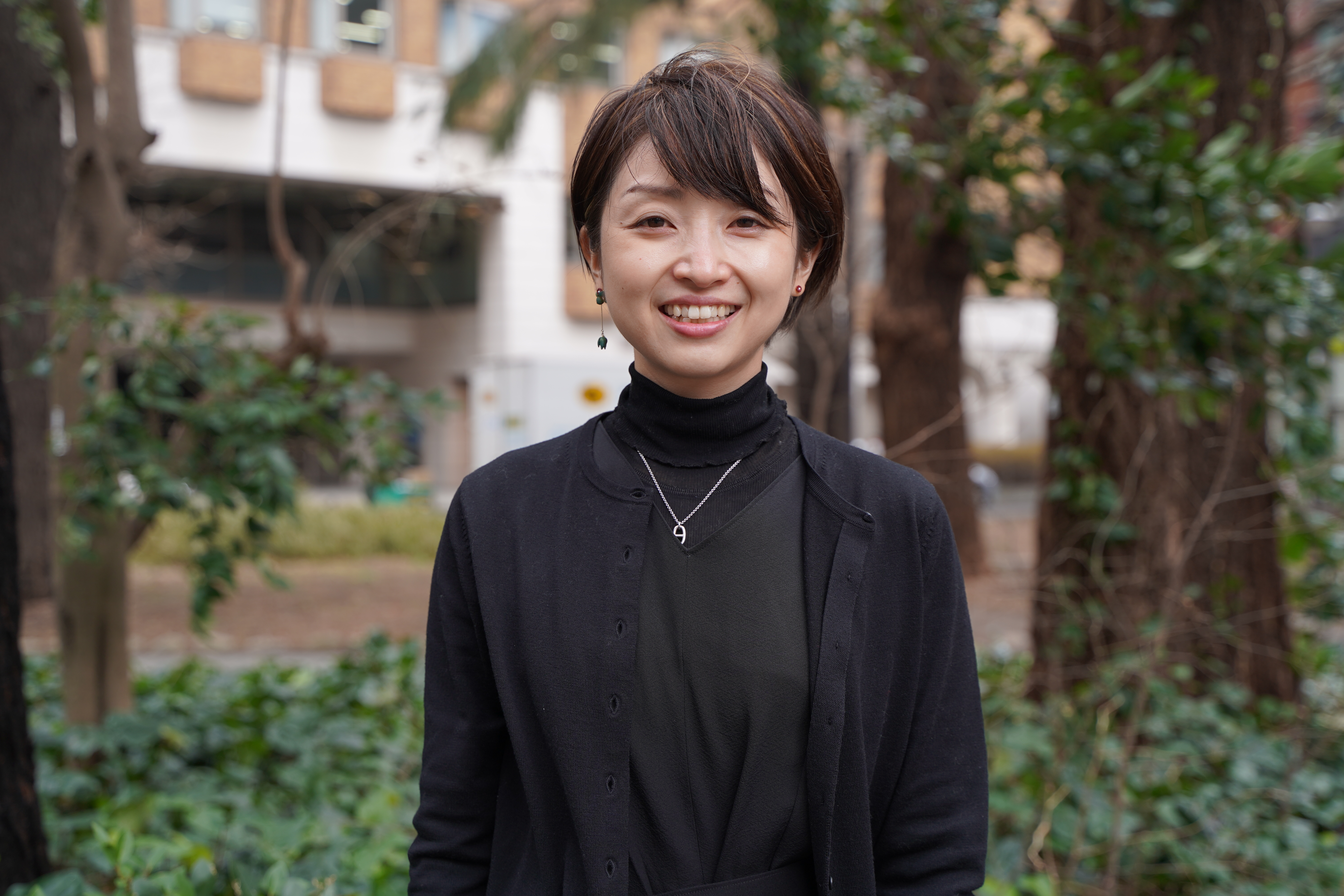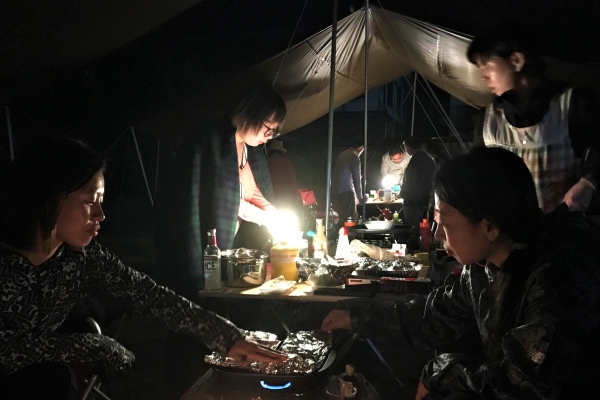 Kasai said she wants to research how Hamadori communities organize disaster prevention groups with their dwindling ranks of residents. She also wants to collect and preserve the memory of people who once lived in Hamadori and are preparing to return, by interviewing as many people as she can.
"I think these communities will have a mix of old residents and newcomers," she said, counting herself as one of the newcomers. "Even after the towns are rebuilt, they need to maintain a sense of what they used to be, so old residents can feel that they have come back to their hometown. I would like to find out what that sense might be, by interviewing people who used to live there."