China (Peking University) Connecting Health and Education for A Better Tomorrow
Peking University, May 16, 2023: Recently, the UNESCO Chair Global Health & Education organized a groundbreaking webinar centered around the theme "Connecting health and education to unleash learners' potential: The state of school health and nutrition worldwide."
The webinar provided a platform to underscore the profound impact of school health and nutrition on students, showcasing exemplary practices from various countries and emphasizing the critical role played by diverse stakeholders in ensuring that every child and adolescent can flourish and excel.
Professor Ma Yinghua, distinguished chair holder of the UNESCO Chair on Global Health and Education at Peking University's Institute of Child and Adolescent Health, was an esteemed guest speaker, sharing China's extensive experience with school health and nutrition in a captivating presentation titled "A multisectoral school-based approach to promoting students' health and well-being in China."
Poster of the webinar 
Christopher Castle, director of the Division of Peace and Sustainable Development at UNESCO, delivered an enlightening introduction to the current state of school health and nutrition policies and programs across the globe. He emphasized that the well-being, nutrition, and health of learners are pivotal determinants of educational outcomes, constituting integral components of high-quality education. Nearly every country worldwide has implemented cost-effective and feasible school health and nutrition initiatives that yield significant developmental benefits, he highlighted.
Castle further underlined the imperative of promoting inclusivity and equity in education and health through school health and nutrition efforts, calling for heightened attention to be given to the children and adolescents in low- and middle-income countries who may be missing out. He stressed the critical importance of the school environment in nurturing both health and learning, emphasizing the need for comprehensive, contextually responsive programs that are effectively monitored and sustained by robust policies and financial commitments.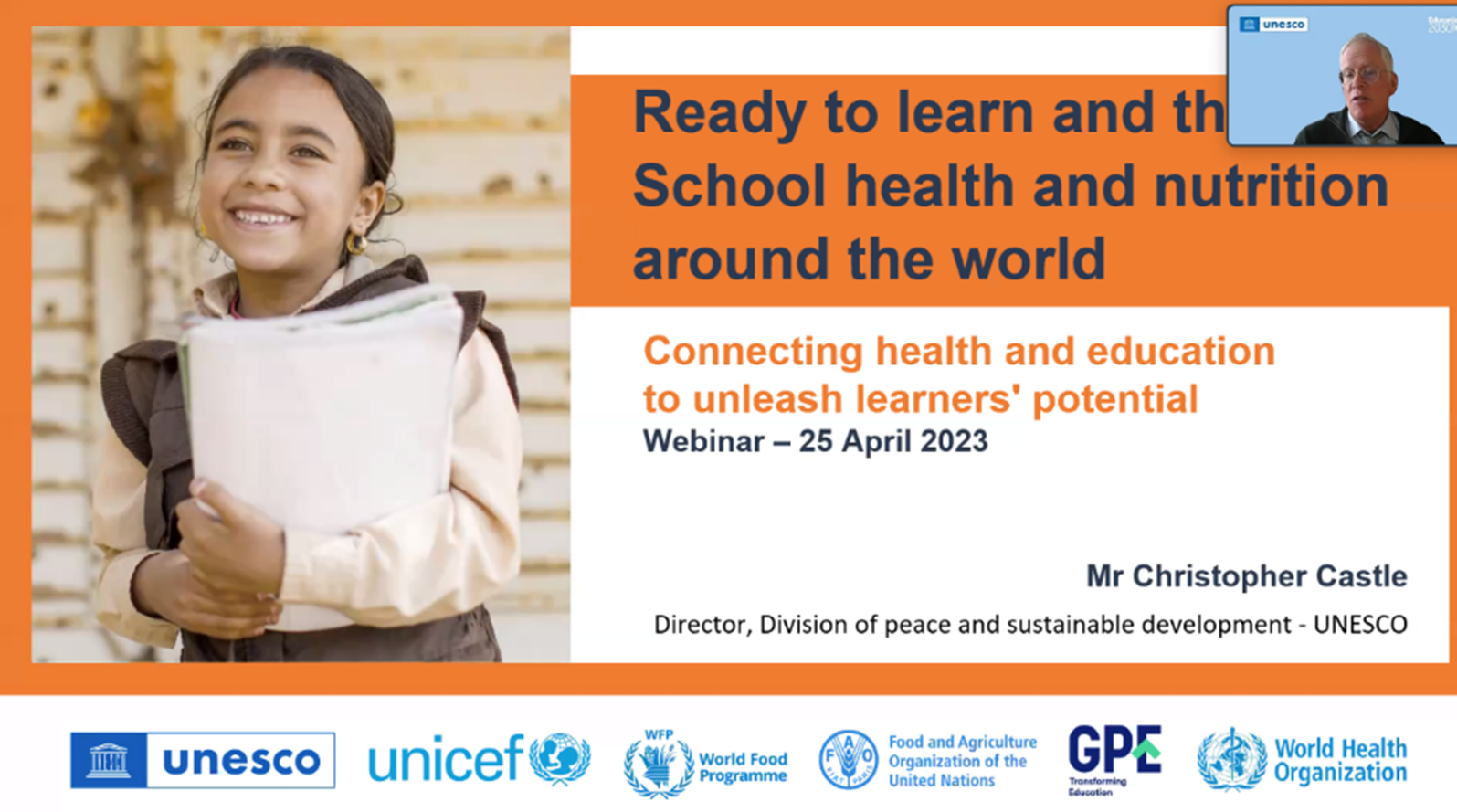 Christopher Castle presenting at the webinar 
Professor Ma Yinghua's presentation focused on China's successful multi-sectoral cooperation in school health. She outlined four key components of an integrated approach to school health in China, elucidating how the education and health sectors can collaborate to implement and monitor these initiatives. Firstly, she highlighted the significance of a clear legal and policy framework for inter-sectoral collaboration. Secondly, an efficient coordination mechanism was identified as crucial. Thirdly, the establishment of multi-sectoral advisory and technical support groups and networks was emphasized. Lastly, Prof. Ma showcased China's nationwide multi-sectoral student health monitoring system, using the National Surveys of Physical Fitness and Health as a prime example.
Prof. Ma Yinghua presenting at the webinar 
The webinar fostered insightful discussions on promoting global school health and nutrition policies and programs. Dr. Adesola Olumide, a prominent researcher at the University of Ibadan in Nigeria, shared Nigeria's experiences in implementing school health and nutrition initiatives, offering valuable perspectives. Additionally, Professor Donald Bundy, representing the esteemed London School of Hygiene and Tropical Medicine in the United Kingdom, presented the mission and structure of the School Meals Coalition, further enriching the discourse.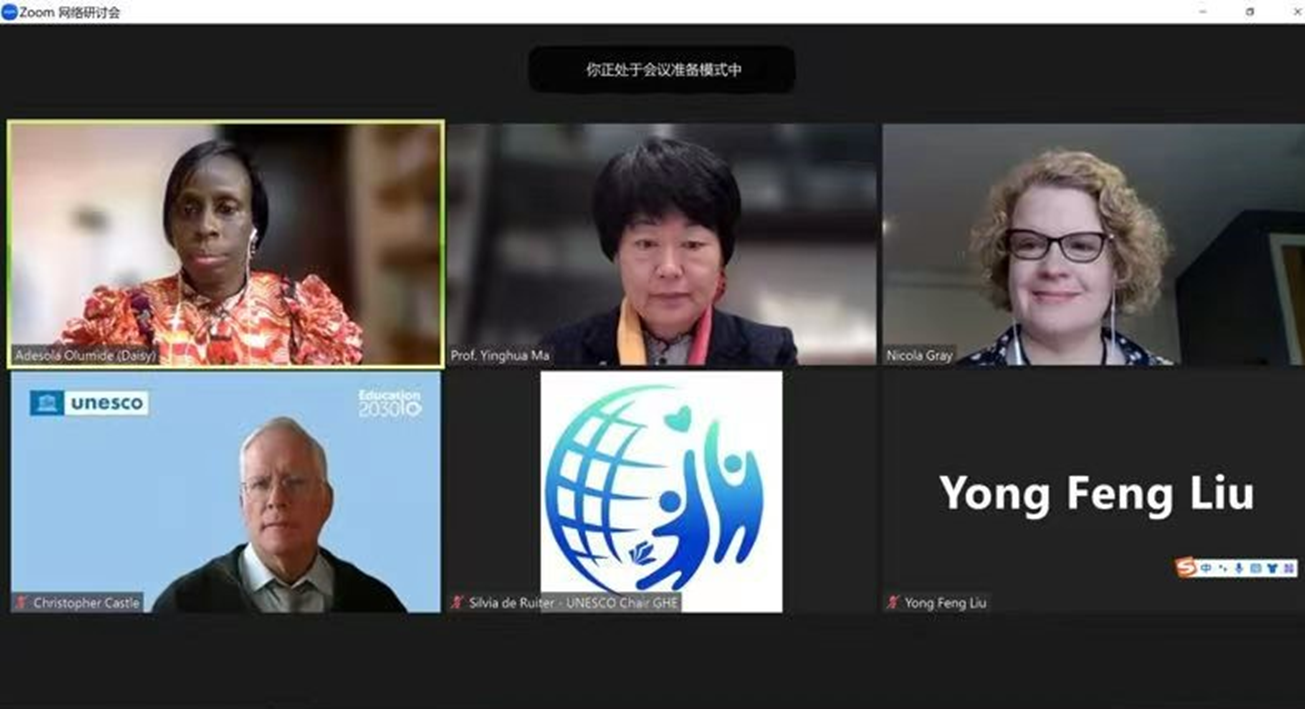 Experts attending the webinar