Beijing Technology and Business University (China) Huang Xiankai visited the School of Food and Health
On the afternoon of October 19, Huang Xiankai, Secretary of the Party Committee, and Liu Minhua, Member of the Standing Committee of the Party Committee and Vice President, visited the School of Food and Health to investigate and visit Professor Luo Liping. Wang Xiaohua, director of the school office, Kang Zhiyong, director of the State-owned Assets Management Division, Bi Pingping, deputy director of the Personnel Division, and Liu Ye, deputy dean of the School of Food and Health, accompanied them.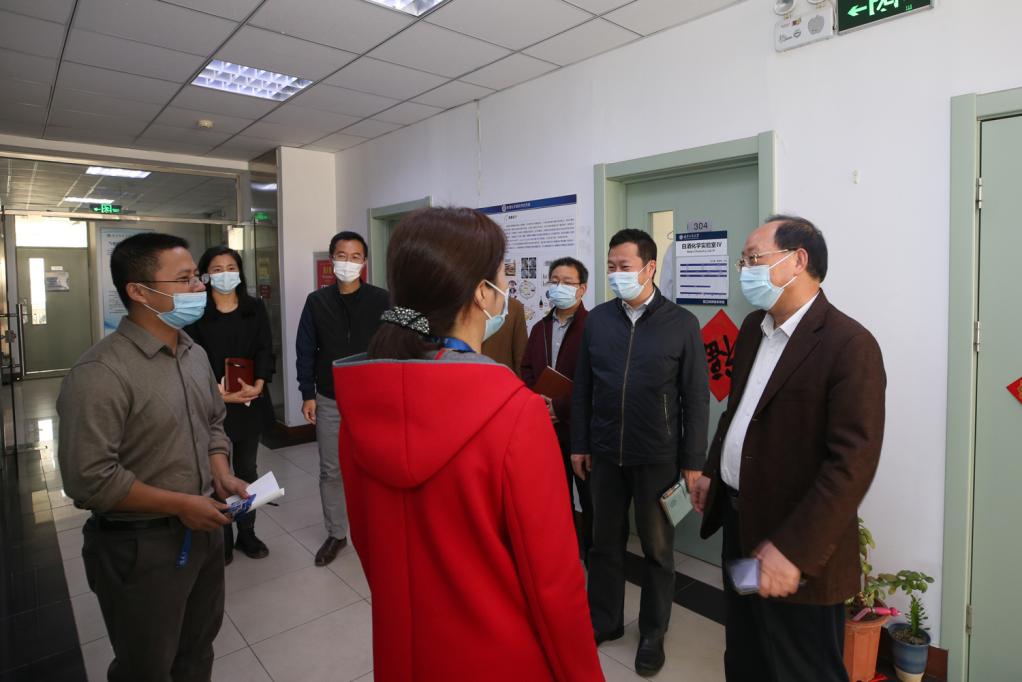 On behalf of the school party committee, Huang Xiankai extended a warm welcome to Professor Luo Liping for coming to work in Beijing Technology and Business University. Huang Xiankai and his party had an in-depth understanding of the working environment of Professor Luo Liping in the school, and asked her in detail about the difficulties she encountered in school work, life and laboratory construction. In-depth exchanges on talents, scientific research, education, discipline construction and other aspects. Professor Luo Liping introduced the research direction, scientific research results and future plans of the "Special Agricultural Products Quality Evaluation and Safety Innovation Team", and conducted detailed exchanges on possible interdisciplinary research on "food and medicine homologous" plants and school cosmetics. The college expressed its sincere gratitude for its concern, and said that in the future, it will continue to adhere to the original mission of "educating people for the party and cultivating talents for the country", take root in Beijing Industry and Commerce, and spare no effort to contribute to the school's "double first-class" construction.
Professor Luo Liping is a high-level talent introduced by our school, who has long been engaged in the research of "characteristic agricultural product quality and safety". Won the title of "National March 8th Red Banner Bearer", the leading talent of the national special support plan for high-level talents, the secretary-general of the Jiangxi Botanical Society, and the deputy director of the China Bee Products Professional Committee. This visit reflects the school's emphasis on talent work and care for high-level talents, which will effectively promote the high-quality development of the school's talent team and help the school's "double first-class" and high-level research university construction.