Peking University (China) 25th PKU Student Associations Cultural Festival held
Peking University, March 22, 2022: From March 12 to March 13, the 25th Peking University (PKU) Student Associations Cultural Festival was hosted by the Youth League of Peking University in the square of Peking University Hall. Nearly 150 student associations gathered to recruit new members collectively. The event was themed "Forge ahead in the new era, together towards a shared future" and featured exciting activities, exhibiting PKU's vibrant campus culture.
Precautions were taken against bad weather and COVID-19. Members of the Youth League of Peking University provided the requested necessities such as masks, rain capes and ginger cola for the students at the event, ensuring the smooth progression of the event.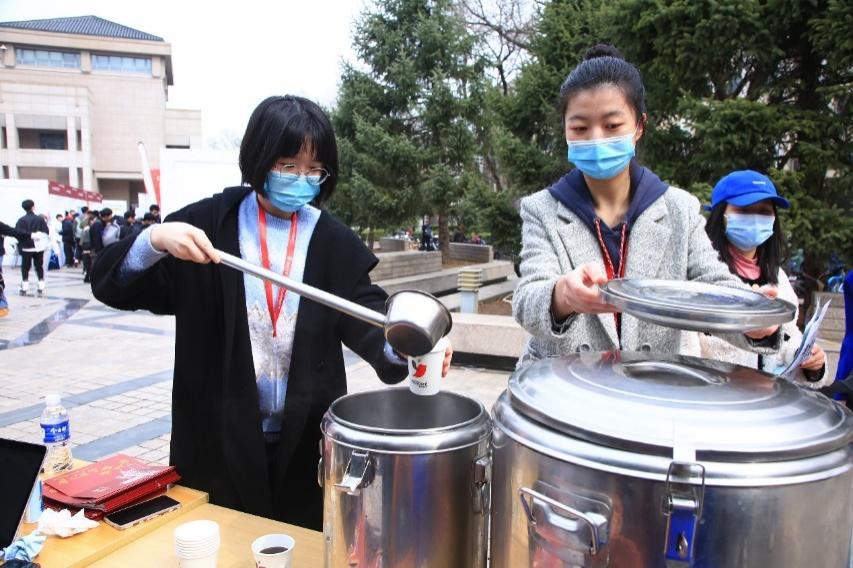 Members of the Youth League of PKU handing out cola
The festival combined the interactive display of student associations and a stamp collecting activity for participants, tightening the connections between associations and potential members. The exhibition area was also decorated by the 2022 Beijing Olympic rings and hosted special themed performances and a Traditional Culture Association clothing parade.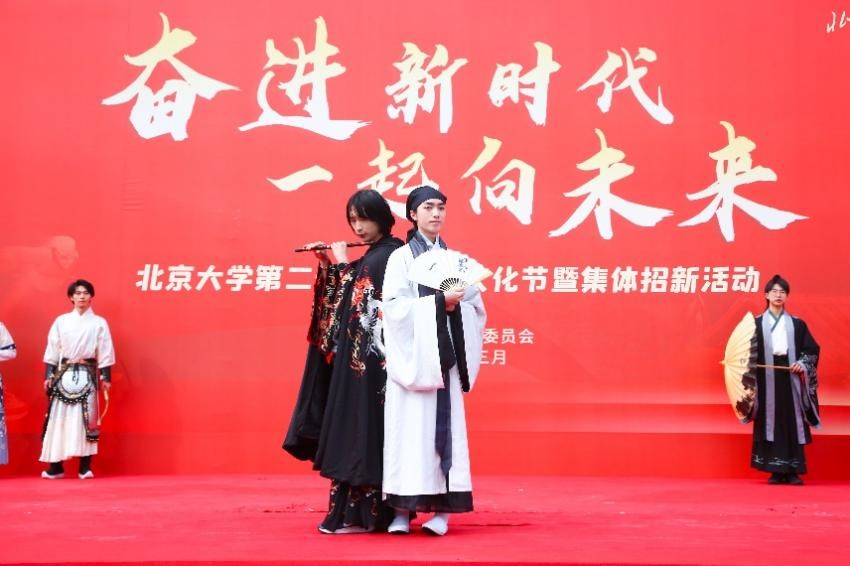 Traditional clothing on display
At 12:00 am, the themed performance was kicked off by FengLei Crew, after which Jingwu Sport Association's Kungfu performance titled "Jing Zhe" (the Waking of Insects) received continuous applause for their thunder-like power. The show of Chinese shuttlecock by the Association for Chinese Shuttlecock gave life to the flying shuttlecock, while the Musical Theatre Association combined foreign styles and the beauty of Chinese classical art in an immersive melody. The Love Heart Society performed the popular song "The Brightest Stars in the Night Sky" in sign language much to the awe of the audience. The various performances fully showcased the youthful spirit of PKU's student associations.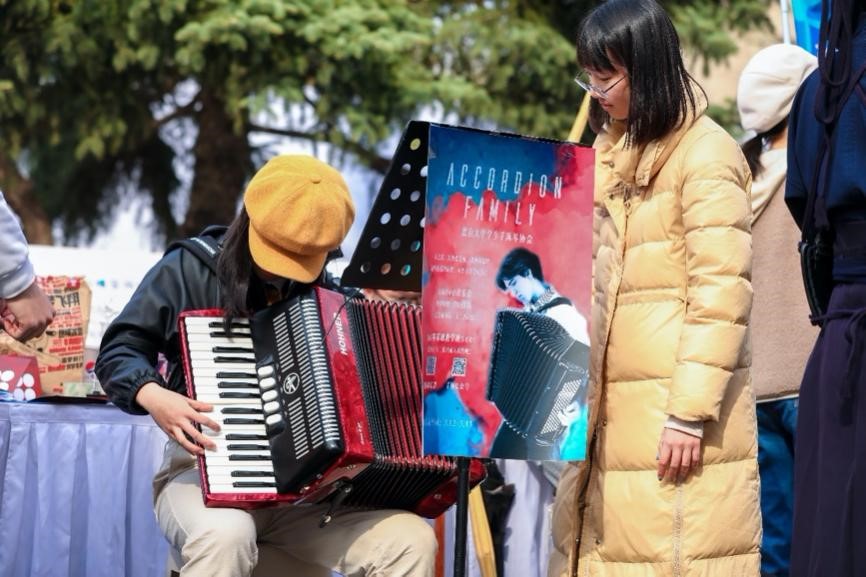 Accordion performance
The square was full of laughter, crowded with students on the rowing machine, in front of the stage property of Peking Opera and more, all having a good time. Students lingered among the booths of different student associations, collected stamps, communicated with each other, and found their associations of interest.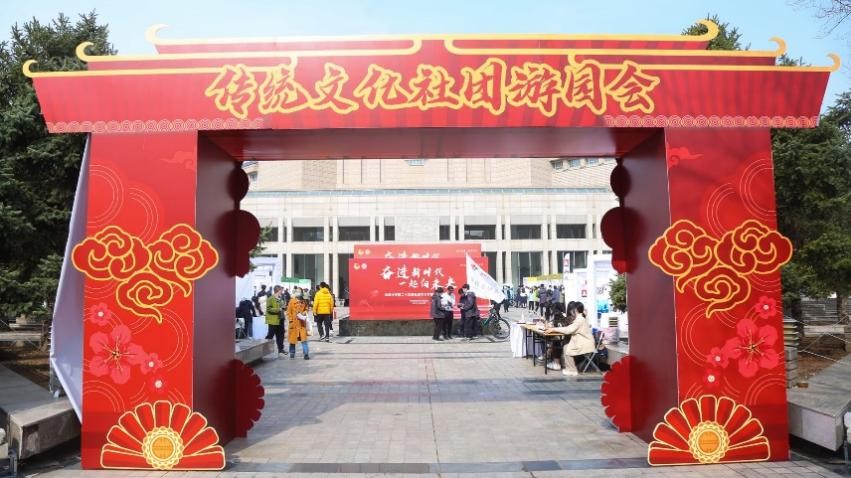 The garden party
A special garden party was also launched for traditional cultural associations, which aimed to foster a love for traditional culture on campus. 24 traditional cultural associations were engaged, including the Chinese Chess Association, Traditional Chinese Medicine Society, and the Martial Arts Culture and Research Association. The beauty of Hanfu (traditional styles of clothing worn by the Han Chinese) and guqin (a seven-stringed plucked instrument) amongst other exhibits fascinated onlookers. The inheritance of Chinese culture has certainly become the cornerstone of cultural self-confidence for PKU students.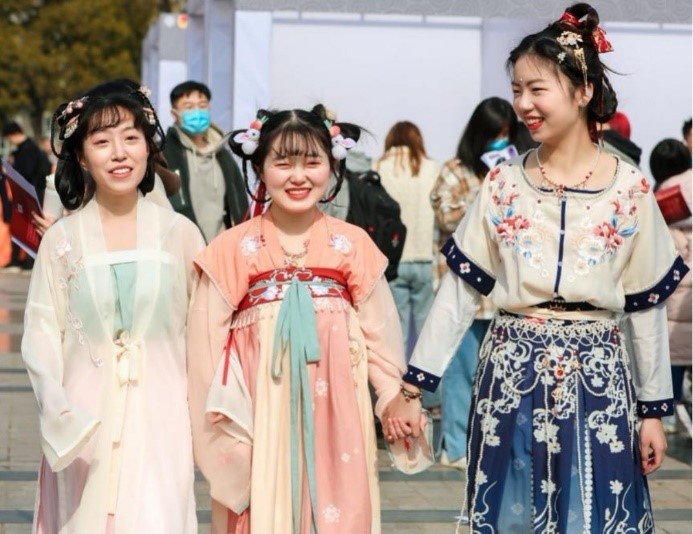 Students in Hanfu
The blooming student associations of Peking University form part of the beautiful landscape on campus. PKU youth will surely embark on a new journey and harvest their dreams in the fertile soil of student associations!